If you want to use BitTorrent during peak times expect speeds as bad as dial-up. In their Fair Usage Policy they do state that speeds will be reduced for P2P applications, however they don't say about what exactly these speeds are. So, what would you expect these speeds to be exactly? Well the truth is as low as 2KB. (YES, this is no exaggeration. We are talking dial-up speeds here). It's clear that BT only believe the internet is for web browsing and sending emails.
Try using https://tpb.ipredator.se/
While you can use one of the many free proxy sites out there, we recommend trying a service such as immunicity to bypass these blocks to beat censorship.
BitTorrent upload speeds are severely throttled with BT Infinity. You can try the same test yourself here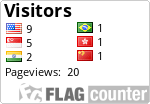 More Suckage
Site last update 13th November 2011.

Don't use this ISP. For more problems with this terrible ISP, Go to btcomplaint.com